News
New Dates for the 2018 Summer Camp!
The Math Corps at CSU at CSU 2018 Summer Camp will be held from June 18 - July 27. (There will be no camp from Wednesday, July 3 - Friday, July 6.)
Why did we change the dates?
We wanted to lengthen our program to six weeks in order to better serve our students. More time, more math, more fun.
Some schools begin in early August. We wanted to avoid our program overlapping with the beginning of the new school year. We don't want our students to have to choose between school and Math Corps. Both are important!
If you have questions or concerns about this change, please email math.corps.csu@gmail.com or call (216) 523-7151.
2018 Super Saturday Program
The 2018 Super Saturday Program will be held at Case Western Reserve University, and will run from January 20-March 10, 2018. We will meet on Saturdays from 8:30am until 12:45pm.
Super Saturdays Registration and Orientation will be held on Saturday, January 20 at 11:00am on the CWRU Campus, Pytte Science Center, 2080 Adelbert Rd, Cleveland, OH 44106.
For questions, please contact Dr. Francisca Richter at (216) 368-8686 or email math.corps.csu@gmail.com.
2017 Summer Kindness Chain Official Measurement Is In!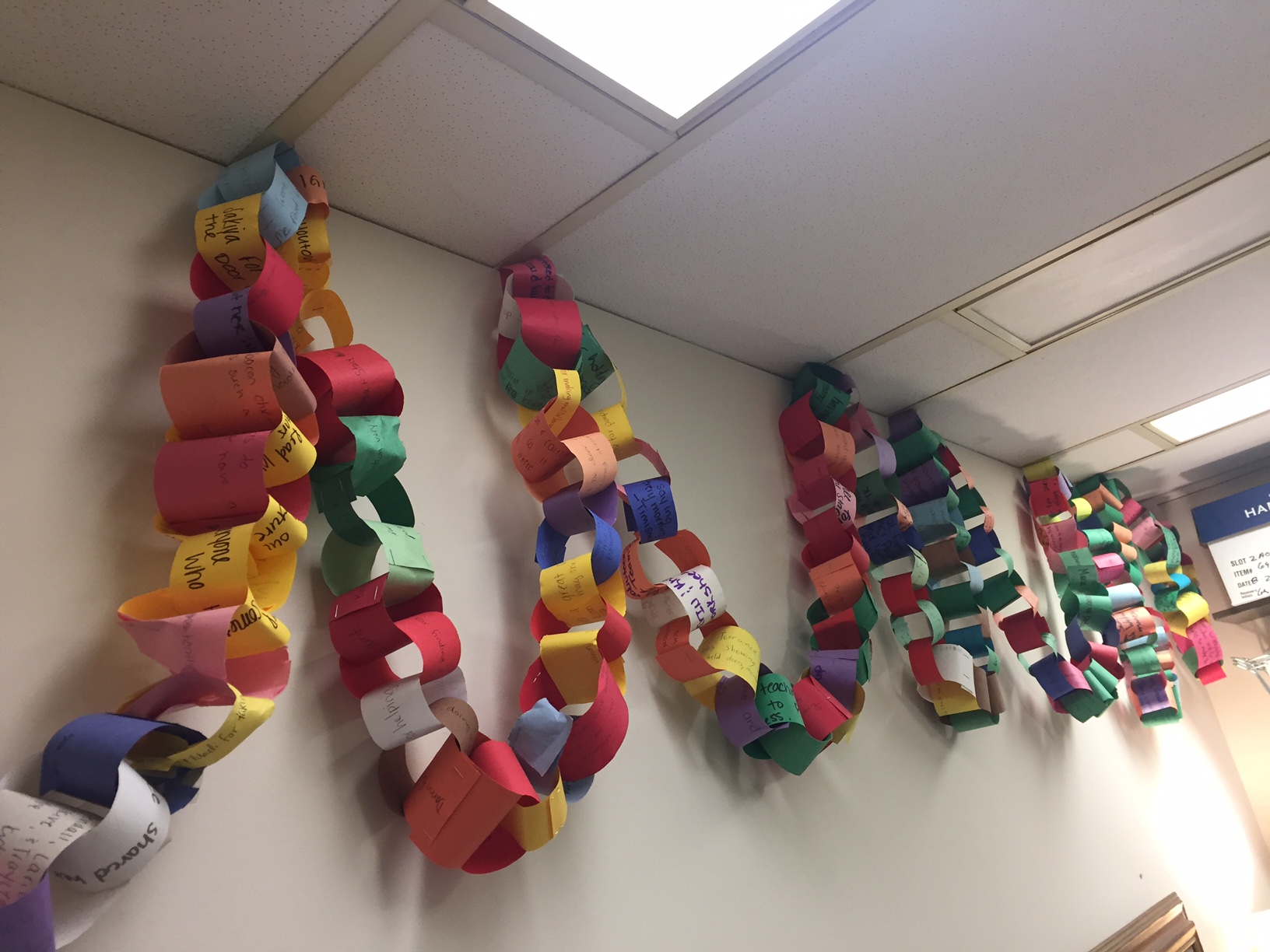 Our reminder of how little things can make a big impact. Each "link" represents an act of kindness. The 2017 Summer Kindness Chain includes 218 links and measures 24.5 feet!
Math Corps Awarded NSF Grant!
The National Science Foundation has awarded the Math Corps a multi-million dollar grant to develop and study the replication of the program! In the short term, this grant will help us implement and study the program here in Cleveland and at new sites in Philadelphia, PA and Utica, NY. In the longer term, the research supported by this grant will help us understand what makes the Math Corps so effective, and how best to start programs in new locations. Check out Cleveland State's press release or the listing on the NSF's website.